---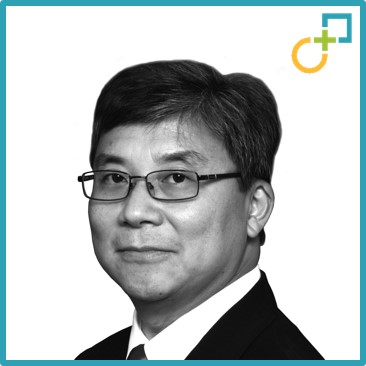 Richard Lan
Senior Executive Advisor
Canada
---
People profiles
Richard Lan
---
---
Professional Background
Richard has over 20 years of senior management experience in several Fortune 500 companies with extensive international experience (North America, Asia and Europe). His main areas of expertise include M&A, private equity and venture capital, post acquisition/merger integration, initial public offerings (IPO), divestments, leadership, strategic planning processes, business development, operational & financial management, international restructuring, cultural integration, change management, implementation of ERP systems and people management. He was formally recognized for excellence achieved in operational and financial management leading to several international expatriate assignments
M&A Expertise
Richard has worked in Private Equity, targeted many acquisition targets and closed several deals in the technology, consumer electronics, manufacturing and healthcare industries. He is experienced in M&A processes and strategies, valuations, synergies, due diligence and negotiations.
Industry & Sector Experience
Worked and advised clients across several industry sectors including life sciences, healthcare, consumer products, manufacturing, logistics, Business to Business services, aerospace, technology, financial services and environment.
Project Highlights
Richard has worked internationally in Canada, U.S, China and Europe on a variety of expatriate assignments and has been involved in merger integration, strategy and operations projects totaling more than several hundreds of millions in value. He led the operations and cultural integration of Laboratoires UPSA, France ($1bn) into Bristol Myers Squibb's global operations and was the regional finance lead for the strategic carve out and IPO of Mead Johnson Nutritionals ($0.7bn). He was also involved in other multidisciplinary projects such as process improvements, change management, governance programs, establishment & optimisation of financial control systems and shared service centres.
Education/Credentials
Richard is a chartered professional accountant (CPA) and a chartered administrator (Adm.A). He holds a Bachelor of Commerce from Concordia University and a Diploma in Accounting from McGill University in Montreal, Canada. He has also completed the Executive Program from INSEAD, Fontainebleau, France.
A little more about Richard
Richard is a board member for Hotel Le Crystal (Chair), La Vitrine Culturelle de Montreal (Treasurer) and an active member of the Anges Quebec (business angels) network. He is very involved in the local community and has served as a committee member in several profit and non profit organizations such as Leadership Montreal, Bénévoles d'Affaires and the fund raising committee for the Montreal Symphony Orchestra. Richard has travelled extensively across the globe with his family and loves learning about different cultures. He is a keen sportsman and in his spare time, enjoys swimming and still plays competitive soccer.
---
Sector expertise
Biotechnology
Consumer Product Supply
Consumer Retail
Financial Services
Food
Groups & Conglomerates
Health
Industrial Manufacturing
Internet & E-Commerce
IT Services
Not For Profit
Pharmaceuticals
Private Equity & Venture Capital
Product Manufacturing
Real Estate
Software
Technology Hardware
Travel, Tourism & Leisure
Service expertise
Languages
Experience
点击量:27