---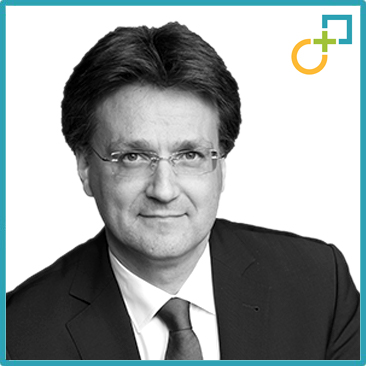 Andreas Kirberg
Associate
Germany
---
People profiles
Andreas Kirberg
---
---
Professional Background
Almost 25 years of professional experience.
Andreas worked as a consultant for some major clients like Siemens, BMW and Sun Microsystems.
He also worked as a manager for different large pharmaceutical corporations (Ratiopharm and STADA Arzneimittel AG) where he participated in large integration and global M&A projects including carve-outs.
Andreas is a Key Player in an award-winning cross-company initiative designing and realizing an innovative training for knowledge transfer within post-merger integrations as well as M&A.
Andreas graduated in architecture and interior architecture and was a  recipient of a fully-paid scholarship (DAAD) for a master's program in architecture in the States.
He speaks fluent German and English.
M&A Skills & Expertise
Andreas has senior executive experience with an extensive international track record in general management, business development, merger & acquisition, integration-, risk-, portfolio- and project management, as well as innovation and patent affairs within the healthcare and pharmaceutical market.
His experience spectrum covers executive board membership and close collaboration with the supervisory board as well as other members of C-level management.
Andreas was the manager in charge of the post-merger integration of Teva/Ratiopharm Germany in close contact with the European headquarter.
He has led several integration projects as well as other multidisciplinary and international projects like change management programs.
Andreas developed a wide international and multi-cultural experience working in several countries from America including Latam to Europe, the Middle East, and Asia.
Project Highlights
Engagements which Andreas has worked on include:
Pharma: Teva/Ratiopharm, leading the Germany integration of the €3.6bn acquisition of Ratiopharm including prior carve-out of Suisse operations with Sales of €150m.
Pharma: Integrated brand product portfolio acquired from Grünenthal into STADA's R&D organization in the Middle & Eastern Europe, Russia and the Middle East (transaction volume € 312m).
Pharma: Acquisition and integration of Thornton+ Ross a British OTC company (transaction volume € 260m) with Sales in over 60 countries.
Pharma: Acquisition and integration of Sciotec, an Austrian OTC company (transaction volume €17.2m).
Pharma: Planned and executed strategic initiative Expansion Latin America; performed market potential analysis, identified main markets and conducted two due diligences in Brazil and Columbia.
Pharma: Acquisition and integration of Argentinian generics producer Laboratorio Vannier S.A. (transaction volume €12m).
Pharma: Executed detailed internal business review/due diligence in Southeast Asia in preparation for further expansion in this strategically important region.
点击量:23