---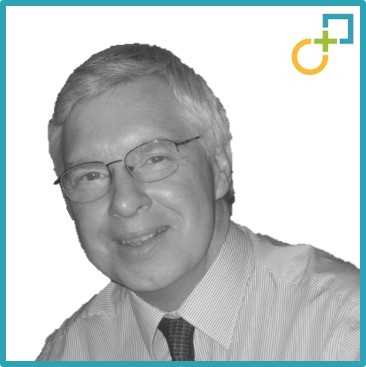 Henry McNeill
Associate
London, UK
---
People profiles
Henry McNeill
---
---
Professional Background
Henry has been an independent consultant and interim director since 1989. With a degree in Computer Science, he has spent his working life predominately in the technology space, integrating financial services, telecoms and healthcare businesses.
With a background of 15 integrations, 8 disposals, 7 due diligences, 1 start-up and 1 joint venture, Henry's passion is working in post-acquisition integration projects. From formulating the initial integration plans through to managing the delivery of the integration programme / project, Henry has over 25 years experience to call upon.
Henry is formalising his experience to develop a range of presentation collateral, ranging from exit planning for early stage businesses through to specialised techniques for application rationalisation.
Henry has worked throughout the UK, Europe and the US.
M&A Expertise
Henry's main experience include creating and managing integration teams, integration strategy planning and development, change management to deliver organisation restructuring, process integration, application rationalisation, management of carve-outs and exit planning.
Most recently, Henry has been integration lead analyst and consultant director for a team of 15 consultants and 5 client staff at CoreLogic, a $3bn financial services property data provider. CoreLogic was formed of 30 acquisitions where little customer facing integration had taken place. His team delivered integration strategy approaches, target operating model, process improvement, application rationalisation and business unit integration using an intensive, structured workshop approach with the subject matter experts.
Henry has led numerous integration and disposals across the telecoms sector, including fixed line, mobile, ISP and network management businesses. This includes back & front integration
To assist decision making, Henry is skilled in synthesising insights across different companies, including competitor analysis & board reporting. Balanced scorecard trainer
Henry is a Non-Executive Director at Integral Development, a mature software-as-a-service forex platform, where he challenges the status-quo and provides advisory services.
Henry is an active networker and is a member of the Institute of Directors, Chartered Institute of Personnel and Development (CIPD) and Rotary.
Industry & Sector Experience
CoreLogic, US, 2015 – 2016, client services process integration and target operating model across 4 business units
CoreLogic, US, 2015, data factory process de-risking and improvement across a base of 30 acquisitions
CoreLogic, US, 2013 – 2014, application rationalization across a base of 30 acquisitions
Integral Development (Europe), UK, 2013 – present, NED – Forex risk analysis & governance
Mental Health & Community Services, UK, 2011 – 2013, strategy, market & competitive & partner analysis to aid restructure
Nestlé & Nielsen, 2007 – 2011, UK, CH, Centralising market data & integrated board-level reporting
Vodafone, 2009 – 2011, UK, LU, DE, Integrated business & product readiness across 10 countries
Solar, UK, 2007, telecoms post-acquisition leader
Telstra Europe, 2003 – 2006, Interim IT Director for 4 acquisitions including PSINet and Cable Telecom
PowerGen (E.ON) JV, Interim CIO, 3 acquisitions including RSL Com and Atlantic Telecom, 4 carve-outs under administration
RSL Com, IT leadership for 5 acquisitions, due diligence & integration, including Motorola Telco, Advanced, RedNet, Voyager, 3 carve-outs under administration
Cloud & IT Services, UK, 2006 – present, start-up, advisory, business improvement and exit preparation
Mobile Healthcare, UK, 2010 – 2012, market research and competitor analysis
Small businesses, UK, ongoing, business & exit planning
---
Sector expertise
Service expertise
Languages
Experience