---
Culture, Change & Communication
---
We can help your company bridge the cultural gaps and differences, manage the change process and enhance clear and constant communication plan.
Client challenges
Integrating contradicting cultures

Lack of internal capabilities of managing complex change processes

Poor internal communications due to lack of proper communication plan or capabilities.

Misunderstanding of the process and its importance leading to misalignment and frustration.
How we can help
Assess the cultures (national, organizational) and build a plan to align and close the cultural gaps.

Capture the key communications messages and audiences to compile a 6-12 comms plan

Align our expertise with the customer's standards, costumes and DNA to improve performance in these areas.

Build the customers' Culture, Change & Communication approach.
---
---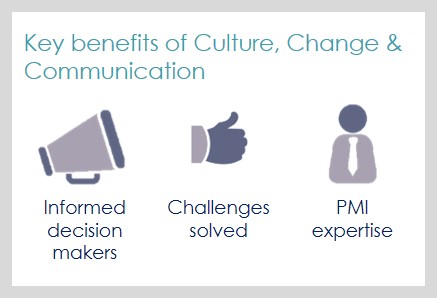 ---
Recent Culture, Change & Communication experience

点击量:10