---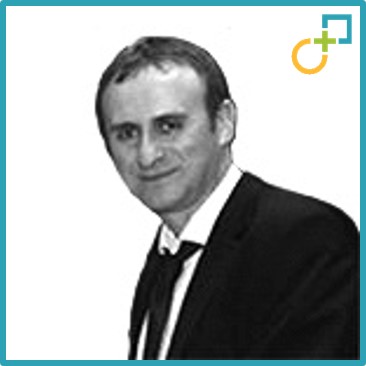 Nikola Perovic
Associate
UAE
---
People profiles
Nikola Perovic
---
---
Professional Background
Dr. Nikola Perovic is author of the book "The International Post-Acquisition Management" which includes 16 cases studies on international management changes and integration in selected companies in various industries.
He has hold international seminars/conference speeches for international acquisitions, international trade, export management, and management in tourism. He has been international consultant for International Trade Center (Geneva), export promotion agency of the United Nations and World Trade Organization.
Dr. Perovic also worked for the United Nations Development Programme as the Programme Manager for Low Carbon Tourism in Montenegro. He was the Director of Export for the largest national beverage producer and the largest national exporter for more than seven years.
Nikola earned Ph.D. in Economics (International Management and Marketing focus) from the University of Montenegro and MBA in International Business from Brandeis University, USA. Nikola earned a master's degree in Economics from the University of Montenegro, and BA in Economics (Marketing Major) from University of Belgrade. He had several specialized courses from supply chain management (MIT), mergers and acquisitions (Boston University), brand management (Babson College).
He speaks fluent English and Montenegrin.
M&A Expertise
Nikola has over 15 years of executive and research experience in the areas of export management, management consulting, project management, change management, implementation of integration management.
His industry roles include: director and consultant in wine industry and beer industry, international consultant for tourism, and researcher for post-acquisition management for food industry-confectionery production, pharmaceutical industry, glass containers production, telecommunications, banking and oil industry.
Nikola developed a wide international and multi-cultural experience working in several countries from America to Europe, China and Middle East. He serves as the university professor of cross-cultural relations management in the largest university in the UAE, teaching students on various cross-cultural management skills.
Project Highlights
Wine industry, international consultant for ITC project, and export director for the largest producer in Montenegro
Beer industry, international consultant for ITC project
Tourism, program manager for UNDP
Business seminars in management in tourism for EU projects in Macedonia
Business seminars in international acquisitions for Chamber of Commerce, Montenegro.
---
Sector expertise
Agriculture

Business Professional Services

Consumer Retail

Food

Government & Public Services

Media & Marketing

Not-For-Profit

Oil & Gas

Transportation
Service expertise
Languages
Experience
点击量:26