---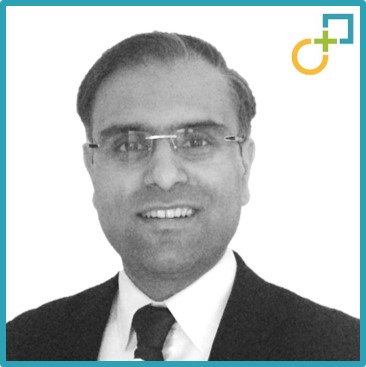 Faizal Kasim
Associate
United Kingdom
---
People profiles
Faizal Kasim
---
---
Professional Background
Faizal and has spent most his working life predominantly in professional services advising clients in Financial Services, Telecoms, Media & Technology, FMCG, Pharmaceuticals, & Life Sciences and Aviation conglomerates. He has an in depth understanding of the deal life cycle and factors influencing the execution of integration and transformation from day 1.
Faizal has a passion for working in post-merger and acquisition integration projects from carrying out due diligence to providing clients with hands on support during execution of a deal by formulating integration plans and setting up and managing global integration management Offices. He is a specialist in Outsourcing, BPO, Process Improvements and Off-shoring as part of Integration and Carve-Out Strategy & Planning in Supply Chain, Operations and IT Infrastructure
Faizal is based in London and has worked throughout the UK, Europe, Africa, Americas, Middle & Far East.
M&A Skills & Expertise
M&A IT, Operations & Supply Chain specialist including full understanding of the core commercial cycle, warehousing, distribution and global logistics
Significant experience in the Telecoms sector, encompassing networks, (LAN/WAN MPLS) fixed, mobile, ISP, security/remote access, global conferencing having worked for and with vendors as a specialist consultant
Most recently, Faizal has been the Programme Integration lead for Post-Merger Integration of the Supply Chain for the new Consumer Healthcare JV company with Novartis:
Successfully led Pre-Deal Day 1 handover of the Multi-Billion deal from Boston Consulting Group to Post Deal execution in house including the design and creation of the Global Integration Plan to establish an Integrated Supply Chain across 138 countries
Established and currently managing the Global Supply Chain Integration Management Office (IMO) including Synergy tracking/delivery and successful exit of legal TSA and TDSA requirements including complex global cross functional resource management
Day to day management of the Integration covering Manufacturing, Warehouse, Logistics & Distribution (120 Warehouse consolidations), Supply & Demand, Artwork Production (23,000 changes), Regulatory requirements, Procurement, IT and Finance functions
Responsible for managing the £150m integration budget including delivery of £100m+ Synergies
Chair for Integration Programme Steering Committee & Senior VP Stakeholder meetings inc programme reporting to Supply Chain President and Consumer Healthcare CEO.
Industry & Sector Experience
Engagements that Faizal has worked on include:
Presently the Global Supply Chain Integration Programme Director & IMO Lead, for the new GlaxoSmithKline & Novartis ,Fast Moving Consumer Healthcare organisation. Responsible for planning and executing the Post-Merger Integration of the Supply Chain for the new JV company
IT Integration planning lead for Takeda Pharmaceuticals acquisition of Nycomed
BMI Airlines – Carve-out and separation planning. Airline was being sold by its parent company to British Airways and Private investors. Responsible for creating Transition Service Agreements (TSAs) for the New Company covering all IT Infrastructure and Systems including Due Diligence and a bottom up cost analysis across the estate for infrastructure services charged to the acquirer during the 6 month transition period as part of the carve-out
Carve-out and separation planning for one of the UK's largest Utilities companies National Grid to off load their metering business to a Private Equity firm. Responsible for producing IT Due Diligence report and creating a day one plan and commercial costs for the carved out company
Red Bee Media – Sell side Due Diligence for a UK based organisation delivering linear, digital and web related play out for major UK broadcasters. Due Diligence covered Infrastructure, Systems, IT Costs and in-flight projects. Was responsible for drafting the due diligence report and producing IT OPEX and CAPEX cost profiles for the company to be sold to prospective buyers
Ladbrokes –Synergy Due Diligence on the prospect of acquiring a digital online gaming business. Responsible for delivering the due diligence report reviewing synergies across IT I& Operations and validated >£9m synergies to be delivered over a period of 18 months . Created Post Merger Integration plans for Day 1 – 100 and beyond.
Education/Credentials
Faizal has a First Class (Hons) degree in Business Information Technology.
---
Sector expertise
Biotechnology
Consumer Product Supply
Consumer Retail
Financial Services
Food
Healthcare
IT Services
Media & Marketing
Pharmaceuticals
Private Equity & Venture Capital
Product Manufacturing
Real Estate
Technology Hardware
Telecommunications Carriers
Telecommunications Hardware
Transport
Travel, Tourism & Leisure
Service expertise
Languages
Experience
点击量:28