---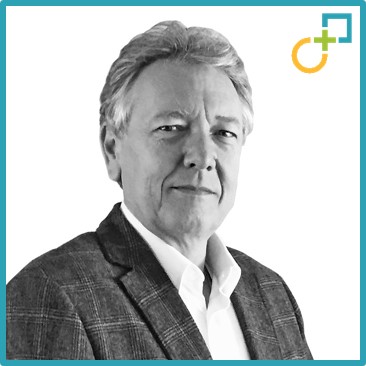 Joel Maes
Associate Partner
---
People profiles
Joel Maes
---
---
Professional Background
Joel is a seasoned business executive with 15+ year international commercial experience in senior management roles within a range of B2B & B2C environments of the Oil & Gas industry covering sales, distribution, and operations.
Joel has accumulated more then 10-year experience in leading major cross-border/cross-business M&A transactions from origination to implementation. He successfully led a number of change and turn around initiatives both in acquisition & divestment context.
He is passionate about creating shareholder value through leading people in cross-functional teams and beyond organisational & cultural boundaries. He appreciates the challenge & reward that comes from helping others in achieving success within a demanding business environment.
Joel completed a Master degree in Electro-mechanical Engineering from the KU Leuven (Belgium). And complemented his education with trainings at IMD Lausanne, Duke University and Harvard Business School.
He is fluent in English, French and Dutch and has basic knowledge of German.
Skills & Expertise
Joel has been in charge of businesses in more than 20 different countries primarily Europe & Africa. Where he assumed P&L accountability for operations with net proceeds in the range of $150mln to $300mln, EBITDA in the range of $10mln to $25mln and staffing up-to 365 FTE's.
Joel has lead M&A projects or work streams with a headline figure in excess of $100mln. Led cross business/functional project teams, internal and external transaction service providers through all stages of the M&A process.
He developed options for deal structuring and managed due diligence processes based on appropriate deal related risk assessments. Led deal negotiations and subsequent implementation and integration.
As part of integration projects, he steered restructuring and turnarounds projects which involved (re-)designing & delivering a combination of rigorous cost reduction initiatives, revisiting supply chain structures & related operating models as well as supporting modernization (through IT/automation) of business processes and applying 6-Sigma as a supporting methodology.
Joel has led staff councils and worked closely with Trade Unions through restructuring and divestments processes.
Joel chaired and held board-member (director) positions in companies, subsidiaries and Joint Ventures in Eastern Europe and which involved working with State-Oil companies.
Project Highlights
Joel acquired his first M&A experience at Shell as project lead for the acquisition of the Elf-Aquitaine business in the Benelux. During the implementation, which he led and within the next 12 months, a new acquisition opportunity came along and had to be managed. Subsequent a successful negotiation he was appointed overall Integration Manager. ( 1995/1997 )
Subsequent projects he has worked on, include amongst others:
The divestment of 9 European B2B operating units which required carve-outs from the remaining local operating units. ( 2006/2007 )
A cross upstream/downstream investment project in North Africa which involved partnering with Middle East NOC's. ( 2008 )
The divestment of a refinery shareholding in Eastern Europe. ( 2008/2009 )
The acquisition of the fuel stations of a German supermarket chain. ( 2010 )
The restructuring of an Austrian fuel depot portfolio ( 2010 ).
The divestment of 14 country operations in Africa with a headline figure of 1+ $bln. Joel led the cross functional Brand team, led the negotiation for the applicable TMLA's and TSA's and subsequent implementation of brand management for the newly created joint-ventures. ( 2011/2012 )
As part of a major upstream/downstream asset swap with ROC's, Joel led the restructuring (via dilution) of German JV refinery positions. ( 2012/2013 )
As managing director and deal-lead, Joel delivered upon the exit strategy of one of the shareholders in a 50/50 Joint-Venture. ( 2013/2014 )
A little more about Joel
Joel is passionate about Europe's diversity, intrigued by the changing global economic & political order, concerned about inertia in general but hopeful how arts & technology are sketching a new direction.
---
Sector expertise
Energy

Oil & Gas
Utilities
Service expertise
Languages
Dutch

English

French
German
Experience
点击量:27