---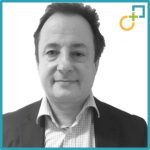 Roy Mitropoulos
Associate
UK
---
People profiles
Roy Mitropoulos
---
---
Professional Background
Roy has more than 25 years experience in Downstream Oil and Gas, where he has worked in a number of spaces including Fuels, Lubricants, Trading, LPG and Aviation. The constant theme of his work has been leading business change, whether through M&A, restructuring or strategic initiatives.
His skills have been employed on a number of successful M&A programmes which he has led from initial business case approval right through to separation and integration.
Roy got into M&A by accident, when the business he was working in was being sold, and he was asked to stay on and project manage the divestment. He has stayed in M&A since, very much enjoying the intellectual challenge, the people side, and the demands of making deals a success.
Roy has learnt through experience where value is added, where value can be put at risk, and crucially where value is lost.
M&A Skils & Expertise
Roy believes in a customer centric view of business. "Start from the customer and work back. Understand your customers, understand customer needs, and build your offers around these needs, Then hard wire your business processes towards delivering promises to the customer".
Roy is a highly experienced project manager having led teams to deliver a number of strategic initiatives and business change programmes around the world
Roy firmly believes that excellence in project management is key to delivering benefits through M&A. An understanding of commercials, legal frameworks, business processes, value drivers and risk across the whole range of business functions is critical to delivering value, and ensuring that commercial aims are delivered. M&A is as much about rigour as it is about anything else
Roy sees M&A very much as a people driven business. Like all other good business, it's about managing relationships, about managing contributions from experts, and engaging with your stakeholders.
Through his networks, Roy has built a range of business associates around the world with skillsets complimentary to his.
Industry & Sector Experience
Engagements which Roy has worked on include:
Leading the carve out and separation of a global lubricants business headquartered in the US. A cross border deal spread across 10 countries, with 400 B2B customers, 40 warehouses, a production plant, a technology lab and key contracts with raw material providers.
Leading the divestment of a major fuels storage and trading terminal in the Netherlands, from business case approval, marketing of the business for sale, vendor due diligence, right through to final separation and clean break
Acting as an advisor to a UK leadership team on the divestment process for the sale of its UK Terminal network. Setting up and managing the divestment, leading vendor due diligence, managing the legal disclosure process and leading a group of 12 functional experts to carve out the business and transition it across to the buyer
Leading the divestment of the number 2 player in the Polish LPG market.
Putting together the initial Scandinavian study and then leading buy side due diligence for the acquisition and integration of a Scandinavian aviation fuels business.
Leading pricing programmes for a global business, identifying improvements of $15m per annum, and shifting the focus of the business from a non-performing customer strategy to one focussed on customer profitability
Leading customer service transformation for a European business, moving customer service and finance roles to a captive shared service centre in Hungary.
These are a handful of dozens of assignments over 25 years.
---
Sector expertise
Service expertise
Languages
Experience
点击量:23