---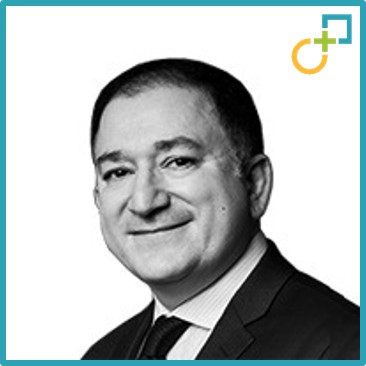 Vic Datta
Associate
Reston, USA
---
People profiles
Vic Datta
---
---
Professional Background
Vic is an Associate of Global PMI Partners. In the past 25+ years, Mr. Datta has established himself as a Transactions Leader with deep experiences in the full M& lifecycle.  As founder of Datta Solutions Group (DSG), he has specialized in the Office of the CFO services and more specifically as a Finance Planning and Analysis (FP&A) and Reporting expert.  Highly accomplished in linking technology to financial operations, Vic has deployed technology enabled, performance and financial management solutions in organizations leading to rapid return on investment.  Vic has provided a broad range of buy- and sell-side services, including financial due diligence, forecast and valuation analysis, buyer and target identification, contract structuring and negotiations, transition and strategic planning and finance post-merger integration as well as divestitures. He has held CFO and CIO roles in Fortune 1000 Global Firms. Mr. Datta has been called into complex over-leveraged situations to restore operational and financial stability in various industries. 
Prior to GPMIP, Vic was a partner with FTI Consulting, Inc leading its Enterprise Performance Management practice. Further, Vic has been a senior Director with KPMG Advisory and served as an Associate Partner and Operations Executive with IBM Corporation where he played a leadership role as IBM Global Services IT Integration Executive of $3.5B acquisition PwC Consulting. This comprehensive role encompassed 45,000 employees globally and 18,500 practitioners in the Americas.
Industry & Sector Experience
High-tech (SW/HW, Internet), Education, Manufacturing, Chemical, Aerospace, Consumer Products, and Distribution.
Project Highlights
Performed advisory services to private and public companies on strategy, change, culture, finance transformation, and turnaround advice including the following:
Provided post-acquisition advice to complex bank requests for information following PE portfolio electronics company's business downturn. Comprehensive business review, budget analyses, working capital management reporting and Financial Planning & Reporting personnel.

Post-acquisition, led the development of Executive and Board level dashboards for leading fine arts university. These dashboards highlighted key metrics e.g. Persistence and Title IV tracking performance management structure for the institution

For a leading education software company (PE portco), conducted a finance transformation.  Organizational design, cost of finance and working capital were key areas of focus.  Client has experienced 2x speed and accuracy in 12 months

Led a comprehensive redesign of the planning, forecasting, and budgeting process for a $1.2B Consumer Product company. Budget software selection and design of an FP&A center of competency following a tuck-in acquisition

For a $900m education software PE portfolio company, conducted a finance operations survey and assessment.  Developed reporting improvement process and governance for the organization.  Developed KPI's and metrics for new cloud business model.

For a $28B US operations of a German conglomerate, led the process transformation and benchmarking activities for a Water Technologies acquisition including all finance process areas (order-to-cash, procure-to-pay, plan-to-perform, acquire-to-retire and Intercompany)

For a $9B market leading specialty chemicals company, led sales effectiveness and demand planning improvement program.  Migrated entire specialty chemical salesforce and marketing to new opportunity planning process in the US and Europe

As Finance Leader for a $150M division of global conglomerate, analyzed the company's finance strategy, consolidation process, forecasting and reporting effectiveness and rendered implementable recommendations to senior management

For United Technologies-Carrier Corporation, performed diligence and post-merger activities for over 15 distribution related transactions totaling $500M+
Education/Credentials
University of Oxford (U.K.) | Said School of Business | Executive Programme for Strategic Private Equity Investing

Harvard Business School Focused Finance Series – M&A, Turnarounds and Restructuring

MS/MBA Finance, Krannert, Purdue University

BS Accounting, Purdue University

Certified Public Accountant (CPA), Virginia
Certified Public Accountant (CPA) New York
Certified in Financial Forensics (CFF)
Certified Business Transformation Consultant
Certified Mergers & Acquisitons Adviser (CM&AA)
A little more about Vic
Vic is originally from India however has spent most of his early life in the Middle East (Bahrain and UAE), United Kingdom and for the last 30 years, in the USA.  He is an avid aviator and is involved with the AOPA, NBAA and Drone industry around the Washington DC area.  He is married to Jane and is the father of Reina and Rohan.
---
Sector expertise
Automotive

Business & Professional Services

Chemicals & Materials

Consumer Products Supply
Industrial Electronics
Industrial Manufacturing
Internet & E-Commerce
IT Services
Media & Marketing
Not-For-Profit
Private Equity & Venture Capital
Product Manufacturing
Software
Technology Hardware
Transportation
Travel, Tourism & Leisure
Service expertise
Languages
Experience
点击量:24